The Bay Area's Best in Family, Cosmetic, Dental Implants, TMJ Pain Relief and Sleep Apnea Dentist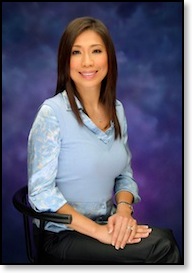 I am
Dr. Sherry Tsai
, the Bay Area's leading Family, Cosmetic, Dental Implant, TMJ and Sleep Apnea Dentist in Millbrae. Many of you have asked about my clinical philosophy and even more about how I can help your smile. I have built my team around providing the best dentistry available using the highest quality materials, techniques, and technologies in the world. I take a conservative and natural approach to dentistry; making sure your smile is healthy, long lasting and beautiful.

While I provide common services such as metal mercury filling replacement, crowns, bridges, implants and Zoom laser teeth whitening, I am one of the few dentist in the world using neuromuscular dentistry to help patients with
TMJ jaw pain
,
Dental Implants
,
Sleep Apnea
,
Invisalign
,
oral surgeon
, and
Under Armour athletic mouth guards
. My patients are more relaxed knowing I'm looking at more than just teeth. I'm evaluating your overall heath as it relates to your jaw, teeth, muscles and gums.

Though many of your questions can be answered using our site, I believe the best way is a phone call or visit to our office. And since the office is located in Millbrae I have the luxury of seeing patients from Burlingame, San Mateo, San Bruno, Hillsborough and all over the San Francisco Bay Area.


Learn more about me and my team
Sleep Apnea & Snoring Mouthguard - treatment without a CPAP
Dental Implants
Do we take your dental insurance?
Take a tour of our office
TMJ Pain, TMJ symptoms and TMD treatment
Cosmetic Dentistry & Smile Design
Invisalign® for adults and teens
Oral Surgery
UnderArmor® performance enhancing mouthwear ArmourBite®
How to calculate your dental insurance copays?
See what others are saying about us on Yelp!
Before and After photos of our patients
---
A Quick Office Video
---
Have a dental question?
Setup a consultation with Dr. Tsai:650-583-5880
Dr. Sherry Tsai provides Family, Cosmetic Dentistry, Dental Implants, invisalign, TMJ Pain Relief, and Sleep Apnea treatment in Millbrae, San Bruno, Burlingame, San Mateo and the Bay Area
Google+